The Quatromatic team is so excited to represent QuatroPBC at the world's largest exhibition for the construction industry - The Big 5 2022. Which will run 5-8 december at Dubai.

This event more that 40 years has been business, information and communication platform to network, contracts and experience exchange for the biggest countries - importers. and opportunity to demonstrate our product.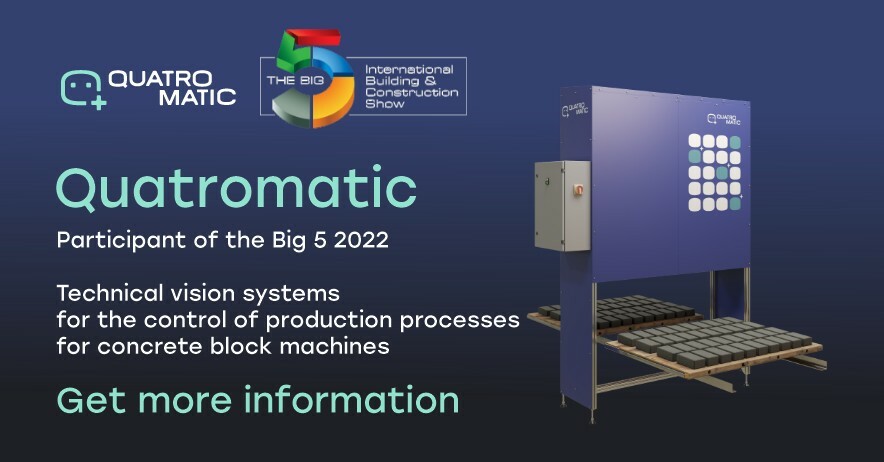 We will present a quality control system for concrete block and pavement slabs - QuatroPBC with features focused on paving industry :

how QuatroPBC measures the height of concrete products such as pavers and slabs;
how detects the upper surface defects and show data in operator interface;
which kind of data we can keep and analyze;
why the system works on a wet side - and why this is more effective for the concrete industry.

Visit us and see for yourself how QutroPBC works! Get a consultation about technical properties and opportunities to integrate the system on your plant.

Our stand SS3 H62. Here is a map of how you can find us.


See you! Further information about the QuatroPBC can be found in our presentation. Leave your email at the form below,please.