QuatroPBC is a quality control system for concrete block machines producing pavement bricks and other blocks.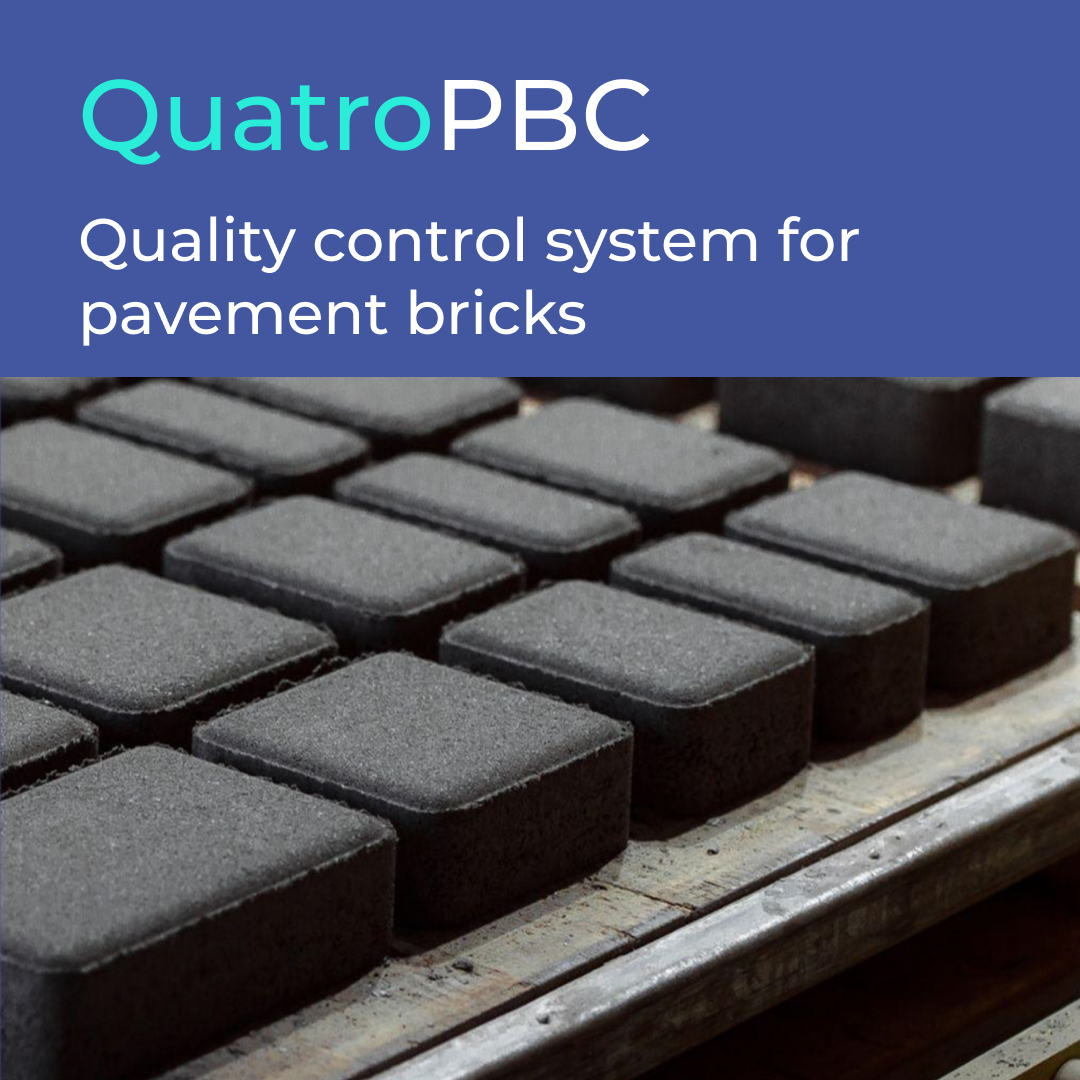 QuatroPBC uses high-end industrial cameras and laser to scan products and modern computer vision software based on neural networks to measure height and detect defects.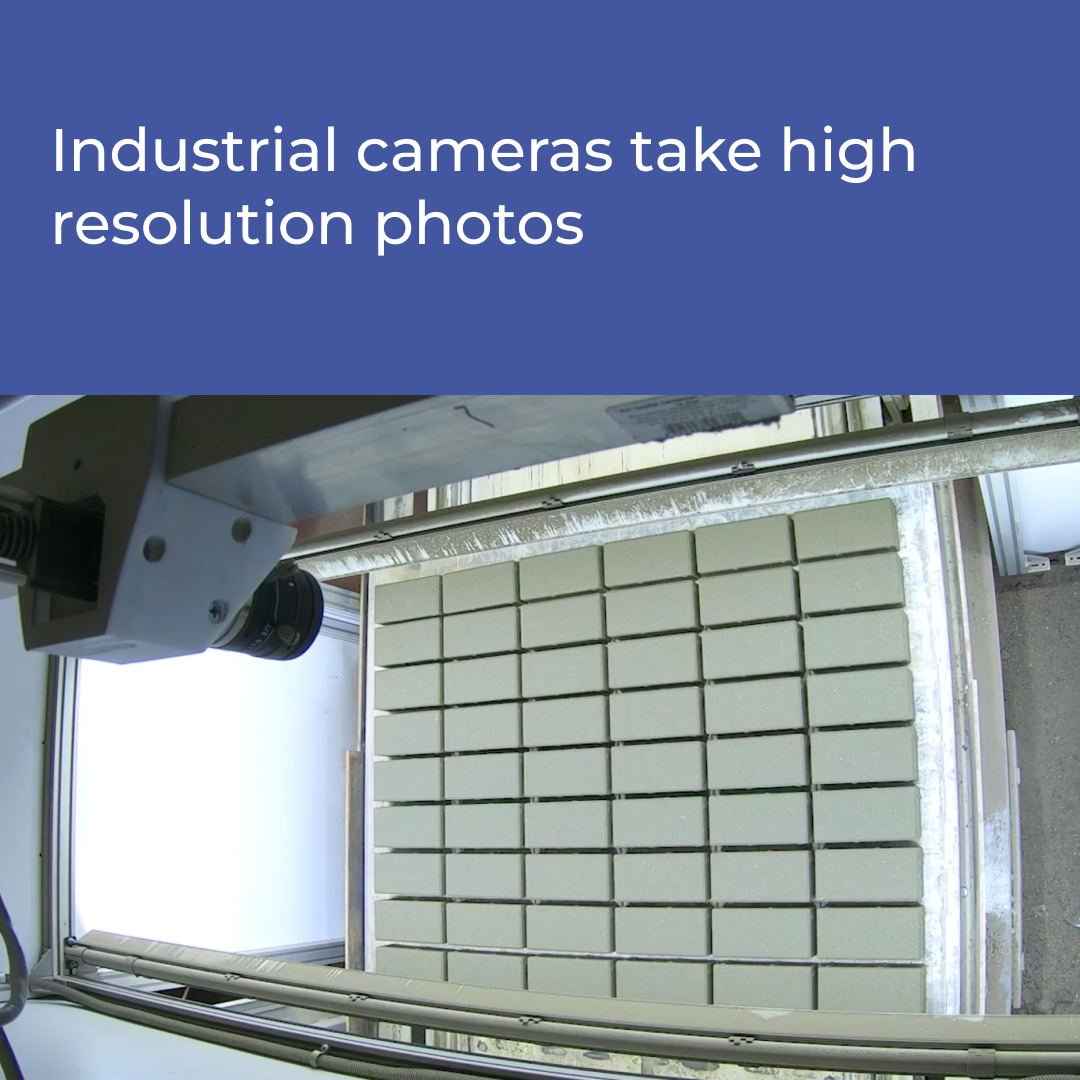 Key features of QuatroPBC:
- Precise height measurement of all stones,
- Defect detection,
- Real-time operation,
- Clear and easy-to-use user interface for machine operator, quality control employees and management, accessible from any device,
- Production reports and statistics, including photo of every pallet and product, total items produced in a batch, defect ratio and height deviation.




These features will allow you to significantly reduce the share of defective products. Furthermore you can collect detailed statistics for each batch of products which can be used for analysis and production processes automation.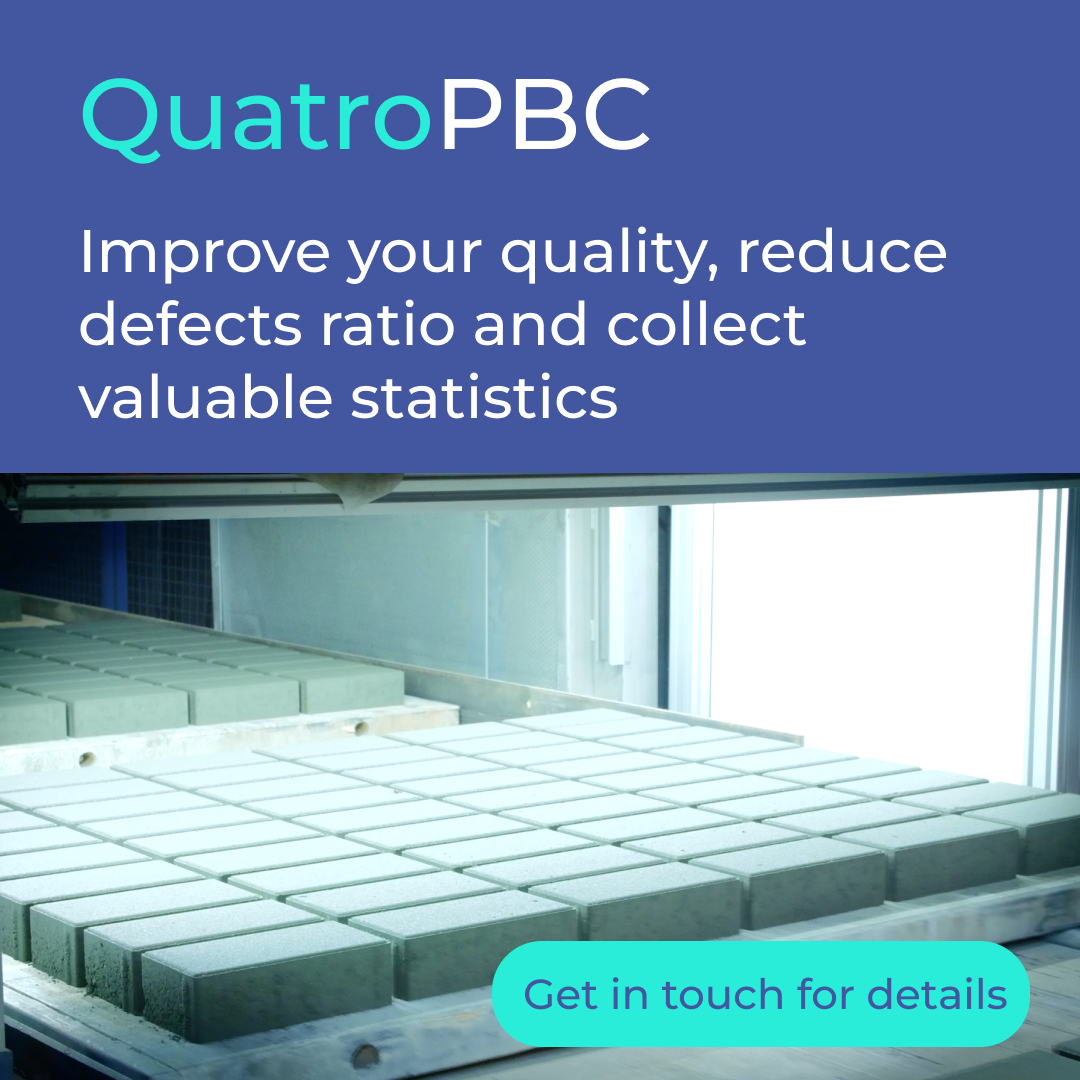 QuatroPBC can be installed almost on every production line due to its compact size - we'll need just about 50cm of space on your conveyor.

QuatroPBC is an artificial intelligence system, it's like a very attentive quality control officer who continuously monitors the conveyor 24/7 and measures the main parameters of every single product.

Get in touch with us to know more details about QuatroPBC - info@quatromatic.com.